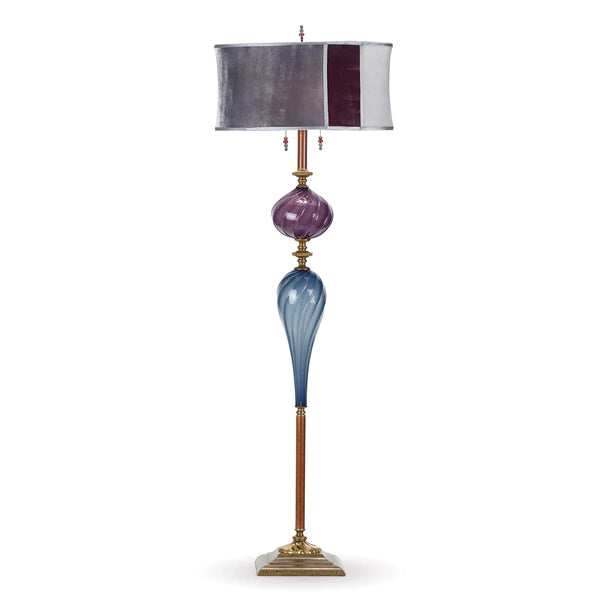 Peter Floor Lamp
Peter Floor Lamp by Kinzig Designs
Peter is a striking floor lamp with blown glass in gray/blue and aubergine colors.
  Its oval shade is covered with three Kevin O'Brien silk velvet fabrics painted with mineral, dark gray, and aubergine colors that are positioned in a color block pattern.
Double bulb socket and is adorned with beaded pulls and a beaded finial.
A $75 standard shipping rate is applied to each lamp