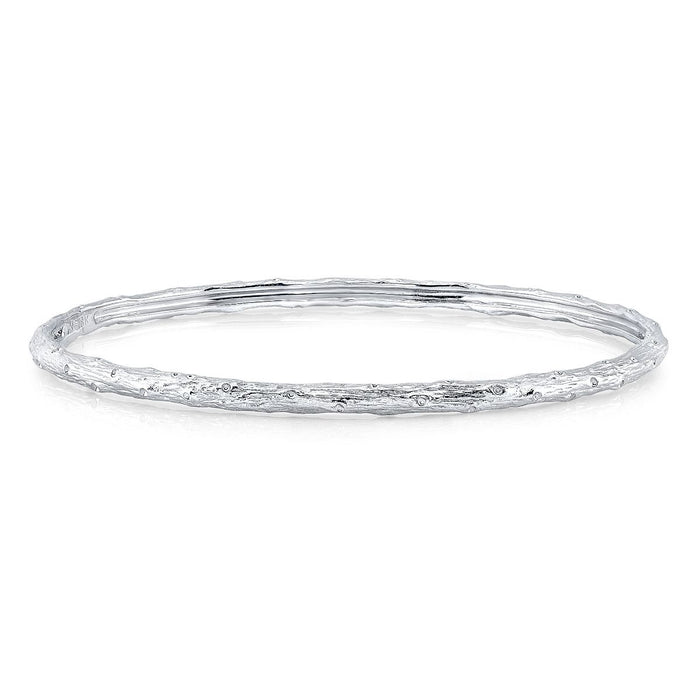 Small Arbor Bracelet
Small Arbor Bracelet by Aaron Henry
 Part of Aaron Henry's Signature Arbor Collection
 Measures 2.5"
 Each band has a beautifully textured surface molded from a real olive branch. 
 A wonderful look worn separately or as a set; available in 19k yellow gold, 19k white, and 19k rose gold.
 Each Bracelet is Sold Separately
 All Aaron Henry jewelry is created and assembled by hand on premises in the United States.
 Please allow 2-4 weeks for custom sets