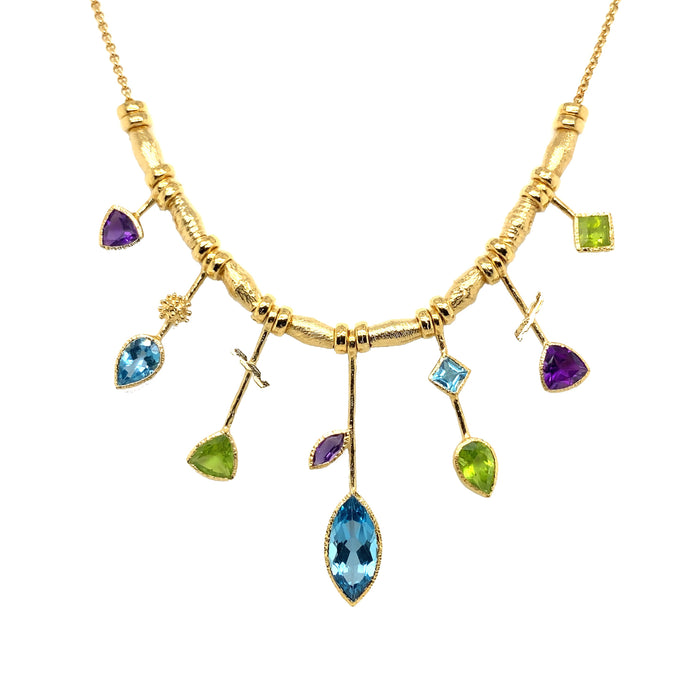 Gold 7 Edge Stick Necklace
Gold 7 Edge Stick Necklace by Q Evon
 Handcrafted in sterling silver with 18k vermeil.
 Natural AAA faceted gemstones: Blue Topaz, Peridot, and Amethyst.
 Center pendant length measures 2.25"
Adjustable chain measures 16"-18"
 Each necklace is designed by the artist and elements may vary slightly.
 Please note this special order item may take 5-7 weeks to ship from purchase date.