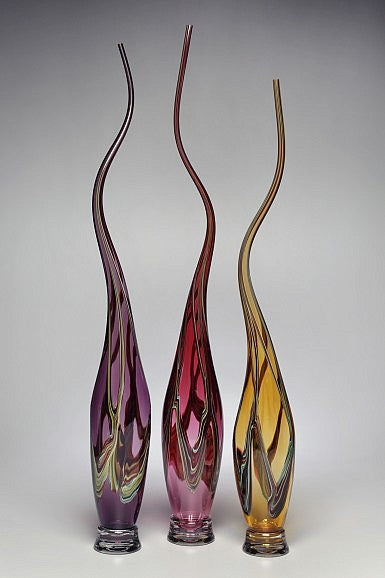 Swan Altos
Swan Altos in sets of three
This process incorporates vertical and diagonal bands of color in blown glass. The cups of colored glass are connected together with holes in the side and more glass is added to form the piece into the desired shape.

Height Measures 36", 38", 40"
Please allow 4-6 weeks for production
Sculptures are individually handmade. Color and size may slightly vary.